Your carpets collect thousands of micro organisms including dust mites, and bacteria. It is important to keep your carpets clean not only to promote better health, but also to make your home look clean.
Think about the thousands of dollars that you have invested in putting carpeting in your home. You definitely want to protect that investment. In order to do this, you will need to do regular maintenance on your carpets. Vacuuming alone will only keep down the dust and dirt.

Clean Floors & Happy Customers – That's What We Specialize In
We always provide safety guards throughout your home to protect your walls or furniture from our vacuum hose. We also bring our own rugs so we don't leave footprints on your floors as we come and go into your home.
All of our services/prices include any kind of spot treatment, pet treatment and deodorizing. Most companies charge extra for this.
We offer a 100% satisfaction guarantee and have no hidden fees.
schedule a cleaning!     CALL TODAY (918) 978-2222
Our Steam Cleaning Process
At Prosteam Carpet Cleaning we have a three step process:
Step 1- Carpet Pre-Treatment
This is a necessary step in cleaning your carpets. During this step, we spray all of the carpeting with a pretreatment solution before the cleaning process. This will allow any ground dirt or spots on your carpet to come out when we complete the cleaning process.
Step 2- Carpet Cleaning
Now comes the part where your carpets begin to look new again. The process that we use will successfully and efficiently remove the dirt, dust, and grease from your carpets. We will utilize the process of steam cleaning to remove the grime deep down at the base of the carpet fibers. Our process will not harm your carpet in fact, carpet manufacturers recommend steam cleaning as the method for cleaning their products.
Step 3- Neutralizing Your Carpet
This is the final step in our process. This step is important because it will make certain that there is not cleaning residue left in your carpet. This will make your carpet feel soft and new after we finish.
schedule a cleaning!     CALL TODAY (918) 978-2222
What Our Customers Have To Say

ProSteam did a great job on our home's carpets! They were quick and very friendly. Stains I thought would never come out, came right out. Smells great too!
– Robyn W.
Great job! Called before appointment and was able to come early, professional technician and very thorough. Will definitely use again and highly recommend them.
– Renee D.
We will definitely be using Pro Steam again and referring them to our friends. They did an amazing job!
– Sabrina K.
They were on time, courteous, and did a great job with our house. It is a family owned business and you can tell they do the things the right way. Our rugs and couch now look brand new and the house smells extra clean! I would recommend them to anyone. Thanks Again Guys!
– Kevin H.
schedule a cleaning!     CALL TODAY (918) 978-2222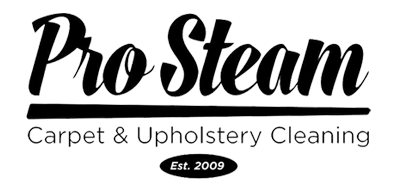 918.978.2222
Mon-Sat 8AM to 6PM