frequently asked questions
Here you will find some of the most common questions about carpet cleaning. Have a question that we did not answer, let us know and we would be happy to answer it for you.
Why do I need professional carpet cleaning?
Carpets are excellent filters for trapping contaminants that would otherwise be in the air you breathe. Most vacuums are not powerful enough and lack good filtration to remove all of the pollutants in your carpet and home. Furthermore, vacuums do not use a cleaning solution, and many soiled spots need to be emulsified to be removed. Not removing soiled spots and contaminants will shorten the life of your carpet.

What kind of contaminants get into your carpet?
Here is just a partial list: asphalt, bacteria, dirt, dust, dust mites, food, fungus, germs, grease, hair, mold, oils, pet dander, sand, skin cells, smoke, tar, etc. Every time you walk on the carpet, they are re-dispersed into the air you breathe, causing an unhealthy environment, allergies, and illness.

How often should I have my carpets cleaned?
Most carpet manufacturers recommend cleaning every 6 to 18 months. Carpets are engineered to hide soil and lots of it, so when it starts to look dirty, it's probably well past cleaning time. If you have kids and pets, we recommend cleaning every six months. Give us a call, and we can help you determine the frequency of cleaning that is best for your home.

Is there a time of year that is better for cleaning my carpet?
Honestly, any time of year is a good time and mostly depends on your lifestyle. Spring cleaning reduces dust and pollen that gets tracked inside, which might be a good time for allergy sufferers. The summer heat can speed the growth of bacteria thriving in the fibers and might be suitable for people who are sensitive to mold. Fall is a great time to eliminate all of the dirt tracked in during the fun-filled summer and is especially good once the kids have gone back to school. In winter, rain and mud can deteriorate the carpet fibers. If you entertain family and friends and experience a lot of foot traffic during the holidays, winter might be a good time to have your carpets cleaned.

How long does it take to dry?
It depends on the type of carpet and time of the year but typically, carpets dry in about 4-8 hours.

Can I walk on the carpet before it's completely dry?
Yes

Do fabric protection treatments work?
The short answer is yes. The long answer is that almost every carpet that comes out of the mill has a fabric protector applied to it. Because of this, carpet manufacturers recommend re-applying the protector after carpet cleanings. With protectors, you can remove dust through vacuuming better, and protectors make it easier to remove spots and spills. The most common products on the market are Teflon (by DuPont ) and Scotchgard™ ( by 3M ). Both are fluorochemicals that repel dust, water, and oil-based spills. Be wary of silicone carpet protectors because silicones might void your carpet warranty.
At ProSteam Carpet Cleaning, we are carpet cleaning professionals who stand by our strict standards and offer a 100% satisfaction guarantee. We pre-inspect every job and tell you what you can expect from us. If you don't feel we've achieved what we promise, we will do it again at no charge.
schedule a cleaning!     CALL TODAY (918) 978-2222
What Our Customers Have To Say

ProSteam did a great job on our home's carpets! They were quick and very friendly. Stains I thought would never come out, came right out. Smells great too!
– Robyn W.
Great job! Called before appointment and was able to come early, professional technician and very thorough. Will definitely use again and highly recommend them.
– Renee D.
We will definitely be using Pro Steam again and referring them to our friends. They did an amazing job!
– Sabrina K.
They were on time, courteous, and did a great job with our house. It is a family owned business and you can tell they do the things the right way. Our rugs and couch now look brand new and the house smells extra clean! I would recommend them to anyone. Thanks Again Guys!
– Kevin H.
schedule a cleaning!     CALL TODAY (918) 978-2222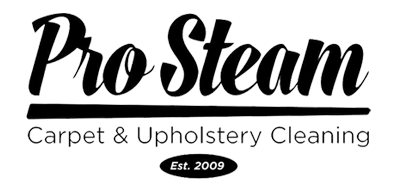 918.978.2222
Mon-Sat 8AM to 6PM