Restore That New Look To Your Tile And Grout
Dirt and contaminants build up over time, making your tile dull and causing your grout to darken and appear discolored. Our professional tile and grout cleaning service uses a high pressure water and vacuum system that safely cleans your flooring by removing any dirt and grime that is trapped in the pores of the tile and grout.

Expert Cleaning Services
At ProSteam Cleaning, we provide high quality residential and commercial carpet and tile cleaning. We are committed to excellent service and exceeding the expectations of our clients.
We take our time and make sure the job is done right the first time and offer a 100% satisfaction guarantee.
schedule a cleaning!     CALL TODAY (918) 978-2222
Our Tile Cleaning Process
Step 1- Tile and Grout Pre-Treatment
First we treat the tile and grout with a solution that has a dwell time of 10 minutes to break down the dirt, grease and grime that gets trapped in the grout pores and on the tile surface. During this time, we gently clean the grout lines and edges with a tile and grout brush.
Step 2- Tile and Grout Steam Cleaning
This is our final step where we use our turbo hard surface tool that gently blasts your tile and grout with a high pressure 250 degree hot water rinse that is fully enclosed in a vacuum system that extracts away any dirt, grease and other particles from your tile and grout. After this process your tile and grout is left fresh and clean with no sticky residue left behind.
schedule a cleaning!     CALL TODAY (918) 978-2222
What Our Customers Have To Say

Awesome and fast service. I've used ProSteam for about a decade. They clean our rugs, runner carpets, chairs, pretty much anything with upholstery. They're super thoughtful and organized. They protect your corners of your walls from bumps while they work. Seriously go above and beyond to deliver an excellent service for a great price. Hire these guys to clean all your dirty things!
– Tim B.
ProSteam did a great job! Very punctual and polite. Worked very hard to get all the stains knocked out!
– Garrett K.
Very professional and Kevin explained how he was going to clean. They left our office very clean, highly recommend Pro Steam Carpet.
– Elizabeth V.
If you are having anyone but Pro Steam Carpet Cleaning handle your carpets, you're cheating yourself. We've tried lots of other companies including the big market company but after finding ProSteam we have used them 5 times. We wont use anyone but ProSteam. Stop reading this now and call asap!
– Christina H.
schedule a cleaning!     CALL TODAY (918) 978-2222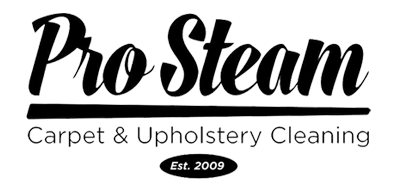 918.978.2222
Mon-Sat 8AM to 6PM