Maximize The Life Of Your Upholstery

Upholstery cleaning is important in maintaining a healthy home environment and is proven to improve the air quality in your home. Your upholstery collects many different types of allergens which go unnoticed to the human eye. You'll be amazed at what a difference our professional cleaning of your upholstery will make to the feel and appearance of your home.
schedule a cleaning!     CALL TODAY (918) 978-2222
Our Upholstery Cleaning Process
Step 1- Upholstery Pre-Treatment
During this step, we apply our pretreatment solution to all of your furniture before starting the cleaning process. This is a necessary step in breaking down the allergens, dirt and grime that's trapped in your upholstery fibers.
Step 2- Upholstery Steam Cleaning
This step is where your upholstery begins to look new again as we utilize the process of steam cleaning to extract the dirt, allergens and spots from your upholstery.
Step 3- Neutralizing your Upholstery
This is the final step in our process. This is where we use a special rinse combined with our steam to make certain that there is not any cleaning residue left behind. This will make your upholstery feel soft and new after we finish.
As a valuable client, we respect you, your time and your property and we are committed to clear, efficient communication in order to fully satisfy or exceed your expectations. We offer a 100% guarantee and flexible scheduling.
schedule a cleaning!     CALL TODAY (918) 978-2222
What Our Customers Have To Say

ProSteam did a beautiful job on my furniture. Had been in storage for years & now looks brand new. Very personable & even stepped in to help with the delivery of my new fridge. That was over & above & completely unexpected. I will never consider anyone else for these services & will always refer to them.
– Lynda M.
Did an amazing job on our sectional sofa! Exceeded our expectations. Highly recommend.
– Ali W.
Awesome and fast service. I've used ProSteam for about a decade. They clean our rugs, runner carpets, chairs, pretty much anything with upholstery. They're super thoughtful and organized. They protect your corners of your walls from bumps while they work. Seriously go above and beyond to deliver an excellent service for a great price. Hire these guys to clean all your dirty things! 
– Tim B.
I had a stellar experience and suggest you give this company a shot for your next steam cleaning. I had my love seat and sofa steam cleaned and they did a fabulous job. They were very cognizant of the crazy times we find ourselves in and wore masks and gloves. I will definitely be using this company again!!
– Robyn C.
schedule a cleaning!     CALL TODAY (918) 978-2222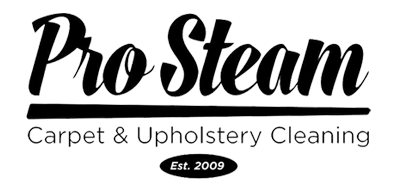 918.978.2222
Mon-Sat 8AM to 6PM