We Can Get Rid Of Pet Odors & Stains

We have a variety of concentrated solutions that are specifically designed to treat pet odors, lift stains, remove spots, beverage spills and so much more. Which spot treatment we use depends on what kind of stain we encounter.
Our solution for pet odor has enzymes that keep working on the odor hours after we have gone.
We will never have any hidden fees. All of our spot treatments are all inclusive in our quotes and we offer a 100% satisfaction guarantee. We take the time to inspect all spots, stain and odors and make sure the right solutions are used to get the job done right.
schedule a cleaning!     CALL TODAY (918) 978-2222
Our Pet Odor & Stain Removal Process
We use a three step process which safely kills the germs and bacteria that cause the odor. This process is safe for pets and gives the best odor removal result.
Please note in severe cases that urine can leave a permanent stain, discoloration, and even bleach the color out of carpets. If we cant get the stain out no one can.
At ProSteam Cleaning, we are committed to excellent service and exceeding the expectations of our clients.
Carpet. Rugs. Upholstery. Tile & Grout Cleaning.
schedule a cleaning!     CALL TODAY (918) 978-2222
What Our Customers Have To Say

Excellent job! I had ProSteam come out and clean the carpet in a room that was heavily soiled with pet stains and odor from a former roommate. They left the carpet looking brand new! They also successfully cleaned high traffic areas stained with different oils and chemicals due to my significant other working in a body shop and not removing his work boots at the door. 😉 I honestly thought I was going to have to pay for new carpet to be put in.
ProSteam is a lifesaver and I am never disappointed with the quality of work done. Fair priced, trustworthy, always on time and efficient! ProSteam is my go-to for any and all of my carpet needs.
– Hannah L.
When I have someone in my home, I have to feel comfortable with them, and honesty and trustworthy is what I get with Pro Steam! Thank you for all you do!
– Eric P.
ProSteam does all of my clients carpet cleaning. They are always on time, do a great job and are absolutely professional. I have used them for more that 8 years and on many jobs, I have never been anything but astonished! ProSteam is the best, look no further!
– James C.
schedule a cleaning!     CALL TODAY (918) 978-2222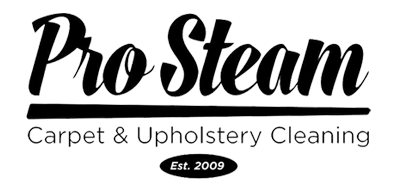 918.978.2222
Mon-Sat 8AM to 6PM